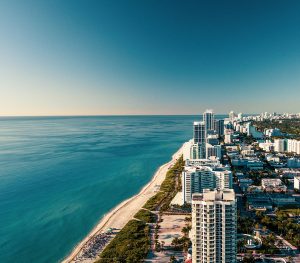 Experiences on a deep sea charter can be an exciting way to spend an afternoon or the entire day. You and your private group can travel with Therapy IV to some of the top fishing locations along the Florida coast. A private fishing charter will likely start a new tradition, which will be appreciated by family, friends, or coworkers.
Group Charters Designed for Families
Record your kid's first fish catch on film. The thrill of Miami deep sea fishing is an added bonus for kids who already like catching fish. Therapy IV provides the experience to make your trip with the family unforgettable. However, adults benefit from family trips just as much as children do. A private fishing charter is the perfect activity for a sibling's weekend or Father's Day. 
Deep Sea Fishing With Friends 
Do you and your college pals frequently make plans to get together to catch up, share stories, and create new memories? Even though you might see each other every weekend, you could just want to try something new. Any time you go on a charter trip with your pals, you'll come away with tales to share for the rest of your lives. You'll have a good story about the big one that didn't get away, complete with pictures, whether you're capturing sea bass or sharks.
Charter With Co-Workers 
Every time there is a company event, everyone goes out to eat. Make a difference by allowing your coworkers to go on a personal deep sea excursion and catch their own food! Give your staff a day of fishing they'll never forget as a reward. Charter day trips for teams provide an activity that may serve as a team-builder and improve your group in addition to being a wonderful method to recognize the team's efforts.
Are you ready to take your group on a Miami deep sea fishing trip? To book your trip with Captain Stan and his crew of Miami fishing experts, call us today 305.945.1578.