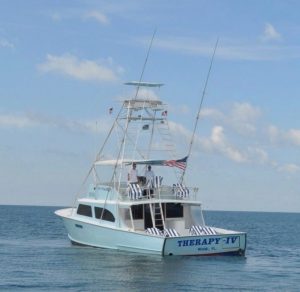 If deep sea fishing is on your bucket list for a trip to Florida, you've probably been looking into nearby fishing charters. These charters can be categorized as either private or public fishing charters. Understanding the distinction between the terms private and public requires only a basic understanding of fishing. Private fishing charters are only available to you and your close friends, family, or coworkers. Whether you are a novice or seasoned angler, here are three reasons we love private fishing charters.
Success of Catching Fish
A private charter is best if you want to actually catch fish. Private charters can go places a larger boat simply can't because there is less competition. The captains of private charters also get to know you and your level of experience so they can customize the trip to your needs or the species of fish you want to catch. 
Individual Attention
You simply cannot receive the same level of individualized attention from large, public charters as you can from a private charter. On public charters, you don't get the attention you deserve because either there aren't enough crew members to handle it, the captain is too preoccupied tending to everyone else's needs, or they don't care enough about their guests to do so. It's not the case with private charters. Because you are constantly in close proximity to the captain and crew, you are more likely to ask for assistance or strike up a conversation when you are fishing with people you know. It's also a fantastic way to learn fishing tips from long-time locals.
Relaxation and Privacy
What could be more enjoyable than spending the day on a boat with friends or family? An important perk of private fishing charters is the ability to relax in peace and quiet. You can make plans to spend the day with people whose company you actually look forward to rather than enduring unpleasant random encounters.
To book your trip with Captain Stan and his crew of Miami deep sea fishing experts, call us today 305.945.1578.