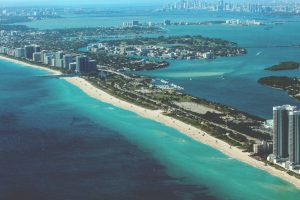 It's best to reserve a fishing charter right away before the season gets booked up, but deciding between a full-day and half-day charter can be challenging. No matter how much time you spend on the water, fishing is enjoyable and a great way to learn more about it. However, before you make your decision, you should be aware of a few significant differences.
A full-day charter has numerous benefits. For starters, a full day of Miami fishing gives you the best chance of catching a monster fish. A full-day charter also allows you to thoroughly explore and exhaust all fishing options in one area. Another factor that justifies a full-day charter is the opportunity to try for multiple species of fish. You can spend the morning amberjack fishing close to shore, then venture out further in the afternoon to fish for deep-sea mackerel.
There are many compelling arguments in favor of a half-day charter. For instance, it can be challenging to complete all of your planned activities while on vacation. A half-day charter gives you the chance to take part in your fishing adventure while balancing the time with another activity. A half-day private fishing charter will get you out on the water and provide you a full Florida fishing experience.
Full-day charters at Therapy IV may last up to eight hours, while half-day charters may last up to four hours. Therapy IV is available for half-day charters from 8 a.m. to 12 p.m. or 1 p.m. to 5 p.m. No matter whether you choose a half-day or full-day excursion, you'll have the opportunity to fish for any of the many species of fish that live near-shore and in the deep sea.
To book your trip with Captain Stan and his crew of Miami deep sea fishing experts, call us today 305.945.1578.