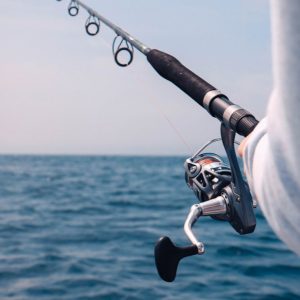 Have you ever wondered how deep sea fishing excursions stack up against other fishing practices? Fishing in Miami far from shore is very different from fishing in a canoe or off a pier. Here are five reasons to take your next fishing trip to the deep seas.
More Types of Fish to Catch
When you are out in the open ocean, you will have the ability to try capturing a broad range of different fish. You will come across more fish than you would otherwise from the shore, such as barracuda, tarpon, jacks, snapper, ladyfish, snook, mackerel, grunts, kingfish, and cobia.
New Challenges
New fish bring new challenges. To catch specific deep-sea species, you will have to use strategies you have never used before.
Absolute Seclusion
Out in the middle of the ocean sits one of the most isolated spots on the planet. As a result of this sense of seclusion, you develop a new perspective on the world and what it means to be alive.
A Fantastic Fishing Education
As Miami deep sea fishing experts, we provide you with knowledge that would take you years to figure out on your own. It is our responsibility to ensure that you have all of the information you need to become the greatest angler you can be.
No Equipment Required
We provide you with all of the necessary equipment for your fishing excursion, saving you the hassle of having to buy it yourself. Rods, reels, bait, tackle, and a Florida fishing license are all included in the price of your charter.
Ready to test your angling skills? To book your trip with Captain Stan and his crew of deep sea sportfishing experts, call us today 305.945.1578.