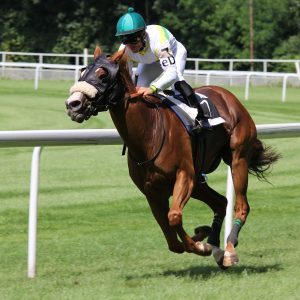 The field is all set for this year's 148th running of the Kentucky Derby. And what better way to spend your Saturday afternoon than aboard Therapy IV with other Derby fans while catching some giant fish? When you see our giant tv aboard our boat, you won't be disappointed! 
In addition to our large flat-screen TV, you'll find three air conditioners, a movie theater with surround sound, a stereo, a bar counter, and a lot of comfortable wraparound seating. Stateroom, bathroom and refrigerator/freezer in the forward cabin are all available for guests. Rods, reels, bait, and other fishing gear are all included in the price of your trip.
The cockpit fishing space aboard Therapy IV includes four fighting seats, two enormous live bait tanks (bonitas, mullet, blue runners, pilchards, herring, pinfish), and a massive transom door for boating monsters like marlin, sailfish, shark, tuna, or dolphin fish.
Even if you've never fished in the deep sea before, Therapy IV is an exhilarating outdoor sport for people of all skill levels. Fishing in Miami may be enjoyed by everybody, even those with little prior experience. Captain Stan and his experienced crew are happy to show you how to catch some of the biggest fish in Miami.
Ready to watch the greatest 2 minutes in sports while Miami deep sea fishing? To book your trip with Captain Stan and his crew of deep sea sportfishing experts, call us today 305.945.1578.