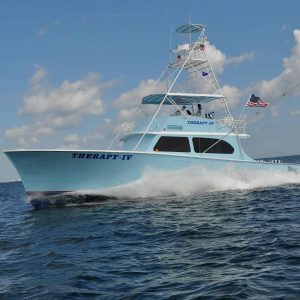 As the weather warms up and baseball season looms, Miami deep sea fishing is in full swing. Now, is the ideal time to mark your calendars and put your angling talents to the test. This month, try your hand at reeling in these fish:
Kingfish
Known to leap out of the waters at high speeds, the Kingfish is the largest member of the Mackerel family. Kingfish are abundant in these waters. Kingfish can weigh anything from 5 to 50 pounds, so be prepared to make a quick catch.
Amberjack
Amberjacks, sometimes known as AJs, prefer to hang around among reefs and wrecks. The smaller Amberjacks tend to form in tight schools, while the larger ones form in loose groups. They usually weigh between 10 and 20 pounds, however larger Amberjacks are not uncommon as some can weigh over 100 pounds. Regardless of size, they will battle you to the very last second.
Cobia
Cobia migrate along shallow reefs in the winter, where their dark color distinguishes them. They can grow to be 3 to 4 feet long and weigh more than 50 pounds, making them a tough fighter. When you catch a Cobia, the actual challenge begins as soon as the fish is about to be reeled in, since they put up their best fight boatside.
Ready to test your angling skills? To book your trip with Captain Stan and his crew of deep sea sportfishing experts, call us today 305.945.1578.