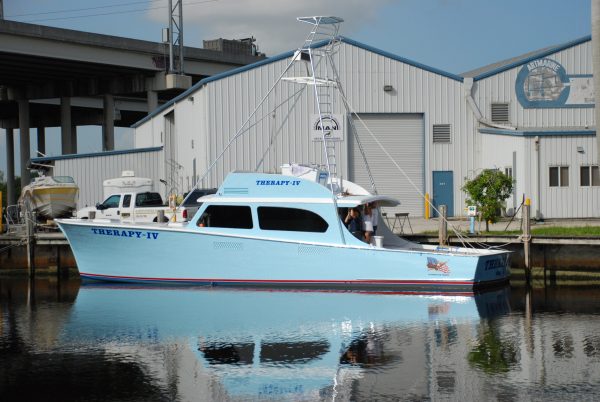 Bonito fish are just one of the many catches you can find aboard the THERAPY-IV. When Miami deep sea fishing, there are a variety of species hiding in the Atlantic waters, and depending on the season, you may just find what you're looking for!
Bonito fish are abundant in the summer and are known to put up a good fight. This tuna tribe fish can weigh up to 25 pounds, though some smaller catches weigh 10 pounds. Many anglers will use them as bait for more intense catches like the wahoo, kingfish, grouper, dolphin, blackfin tuna, and snappers.
Anglers love the bonito because they love almost every single kind of bait. You can use lie bait, dead bait, jigs, plugs, and flies to lure them in.
You can identify this species by their mostly straight, diagonal stripes on their backs. They tend to have a dark blue color on their back and upper sides, with dark stripes on their stomachs. Their pectoral fins are also very short.
Bonitos feed on herrings, menhaden, mackerels, anchovies, shrimp, and squid. The Atlantic Bonito (what you will find when fishing in Florida) can grow up to 30 inches in length. Florida's current record is a 27-pound catch!
Book a trip with THERAPY-IV, and you just might catch a bonito out while marlin fishing in Miami Beach. To schedule your charter, call us at 305.945.1578 or visit us online at https://therapy4.com/. Our charters set sail daily beginning at 8 AM. We can't wait to see you!