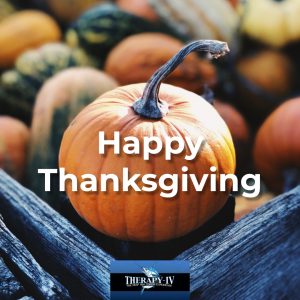 Thanksgiving is in just a few days! Many will have a few extra days to rest and relax and will be looking for some fun, family-friendly events to fill the time and create fond memories. Miami Beach and the surrounding area are always full of things to do, so there will be plenty of things to choose from this week.
On Tuesday, November 23, The Miami-Dade Correction, High Power Society, and SouthPromo.com will be hosting the Feast for the Streets Turkey Distribution Drive-Thru event at Gwen Cherry Park. The event starts at 10 am but will last until supplies run out. Thanksgiving turkeys, produce, hot meals, and more will be handed out.
On Wednesday, November 24, the City Permit Foundation's Thanksgiving Food Drive +5K will be taking place at Elizabeth Virrick Park in Coconut Grove, Miami. The event will last from 4:30 pm to 6:30 pm and will include a special Thanksgiving dinner giveaway. Take part in the 5K walk/run, games, music, and food! Tickets are free but limited, and only one ticket is required per family.
After Thanksgiving, give us a call to book a Miami deep sea fishing trip! Kids love the thrill of getting their own catch, and parents love to wrangle the tougher catches that put up a fight. Our charters are open seven days a week, but hours will change for the Thanksgiving holiday.
Miami fishing makes a great post-Thanksgiving family get-together or a Christmas gift for the adventurous ones in your family. Visit us online to book your next trip to see!