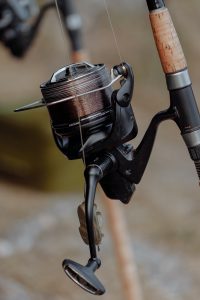 Maybe you have heard of the Blackfin Tuna before, and if you have, chances are you have heard people rave about catching one. Some like to refer to it as "the middleweight champion of Florida Keys fishing." That's because they are predators and swim extremely fast for long distances, and have been known to put up a fight. While they are the reigning champion in the Florida Keys, you can also find Blackfin Tuna when Miami deep sea fishing.
The official name for Blackfin Tuna is Thunnus Atlanticus because they can be found in the tropic waters of the western Atlantic Ocean while traveling in schools, similar to how the mahi-mahi does. They feed on the surface and eat nearly everything, making bait much easier. In fact, this very reason is why many people seek to catch a Blackfin Tuna when Miami Fishing.
You can find these prized catches in the Atlantic waters spanning from the northeastern state of Massachusetts to the vibrant and sunny water of Rio de Janeiro, Brazil. Some have even been known to swim as far west as the Gulf of Mexico. However, you aren't likely to catch them in any area where water could reach temperatures below 70 degrees.
Currently, there are no size limits for Blackfin Tuna catches in Florida. The daily bag limit remains at two fish per person or ten per vessel, whichever number is higher. Their open season is all year round, so even on your fall charters, you may just catch one…if you're up for the challenge!